What is a good motorcycle photo?
A great photo will ensure a great design. Follow these guidelines for your photo submission so that our artists can capture every detail and create a design you love!
Here's a 5 tips to supplying a great photo: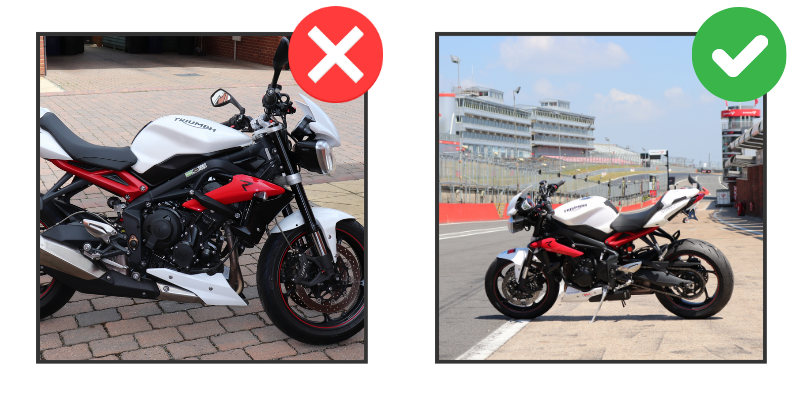 Tip 1: Your bike fully in view
Our artists use your image to trace every detail of you you and your motorcycle. They can't trace what they can't see!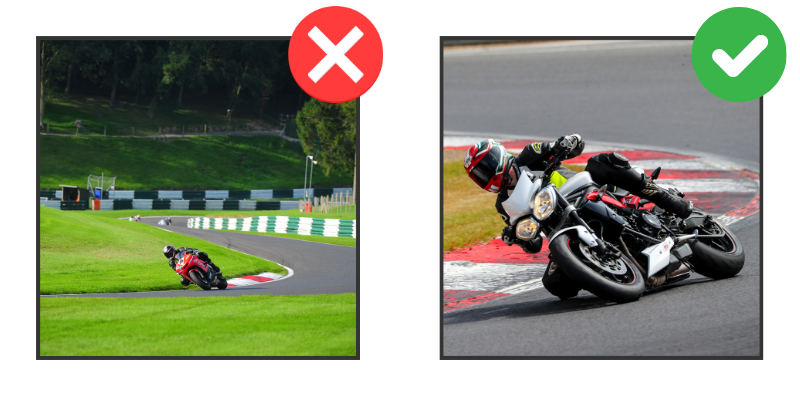 Tip 2: Not too far away
A bike that's too far away will be difficult to illustrate with the proper details. The closer to the camera, the better!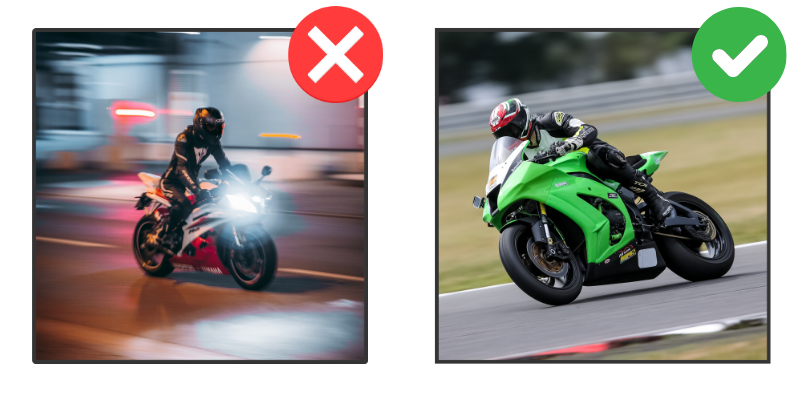 Tip 3: Not dark and/or blurry
Artistic shots are great, but blurriness and a lack of light will just make it harder for our artists to faithfully recreate your pride and joy.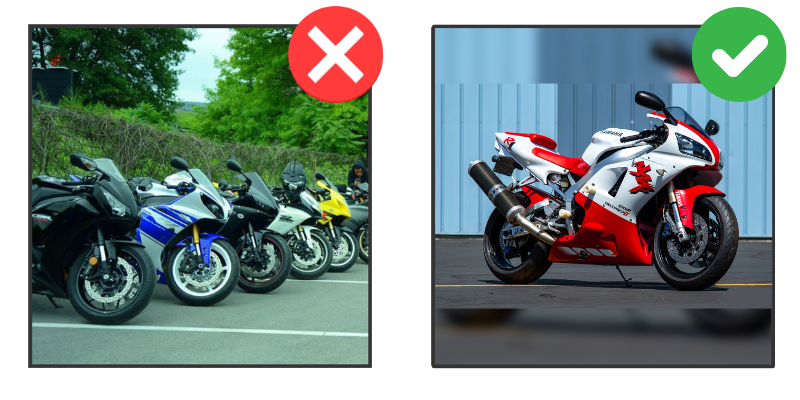 Tip 4: Your bike isn't obscured
Just like Tip #1, whatever the artists can't see can't be traced. Make sure they can see it all.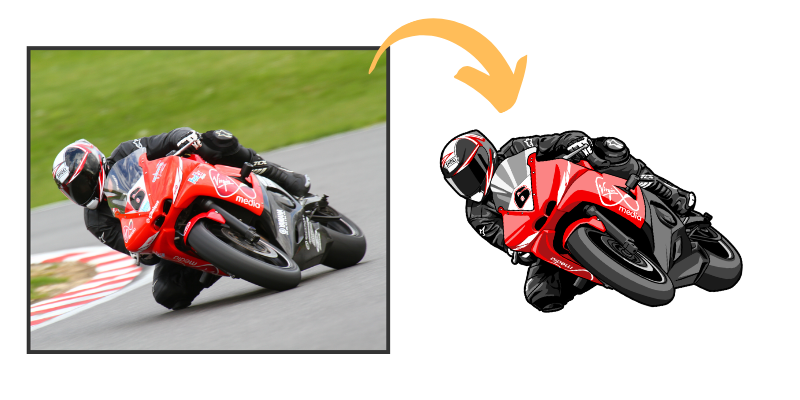 Tip 5: You like the angle
We can make tweaks to your bike to a certain extent, like colours, accessory removal etc, but we can't change the angle it's illustrated at. Be sure to send in a photo that's at an angle you're happy with.
Frequently Asked Questions
How long do orders take to arrive?

Typically it takes about 5-6 business days to turn your image into a graphic design. Once the design is approved by you, we estimate it takes around 1-2 weeks for us to print it onto your apparel and ship it to you directly.
Do I get to see a proof of my artwork first?

Of course! We'll email you to show you what we've come up with and you can let us know if there's any tweaks you'd like us to make. We'll seek your approval before we print anything.
Can I just get a digital file of my bike?
Can I do multiple bikes at once?

Yep! Simply add an image of your bike onto separate orders and add them to your cart. If there's any specific notes you wish to add for each order you can do so on the product page.
Can you ship internationally?

Yes we ship worldwide! Shipping rates will vary, however with fulfillment centres in 11 countries costs and delivery times are kept as low as possible.